The Story
Biography
When Jerry could barely walk he started using anything he could get his hands on a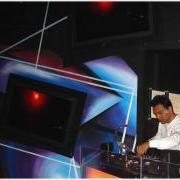 s a music instrument. The only thing that was important to him as a child was "BEAT".
He used to play drums on cans and played on his father's keyboard.
But it all really started when his parents sent him to the music school on his 17th.
From then on music was always his first priority.
The radio was also a great inspiration to him and radio DJ's
such as Rick Grunberg really inspired him; that's when Jerry was sure:
"I Will Be A DJ".
Music is one of DJ Jerry Jay's daily tasks.
Besides working as Prime DJ in Dancepub Millenium, he also works in his music studio.
His interest in music has developed through the years which resulted in his diversity as a DJ.
This also causes him not to have a favorite music style, which is also apparent in his style of disc-jockeying music.
"As long as the song sounds good, it will be on my list."
DJ Jerry Jay: "I am an all-rounder and play various types of music..."
Dynamics

Jerry started at age 15 with his DJ career by joining Steven's Drive, a mobile DJ crew.
Through the years he has had multiple highpoints in his career.
In 1994 he played in "Danceclub Cartousj", in "Energie" in 1998 and in 1999 he started playing in "Millenium".
He has also played in every club or discotheque in Suriname at least once.
In 1994 he got into the finals of Suripop with "Sranang Now" and in 1998 with "Opo Mie".
In 2000 he started to specialize in the classics of almost every music genre.
Jerry made mixes of the best Disco hits of the 80's and also made two video mixes with clips of the 80's In The Mix.
"I can't complain about my career as DJ. I've noticed that people appreciate my work", Jerry says.
The audience Jerry attracts and plays for is quite diverse.
Party animals from different cultures and backgrounds are part of the dancing crowd.
He also adapts easily to the preferences of the audience he plays for.
"I accommodate everyone, from the western to Indian cultures", Jerry says.
Dancepub Millenium is one of the better dance clubs in Paramaribo.
Every Wednesday night they have Ladies Night when tracks from R&B, House, Trance and Dancehall are played and on weekends there are theme parties with music such as Salsa, Meringue, Soca and ballads. Jerry Jay is always present and guarantees a great atmosphere.
The Future
Jerry Jay has a lot of plans for the future.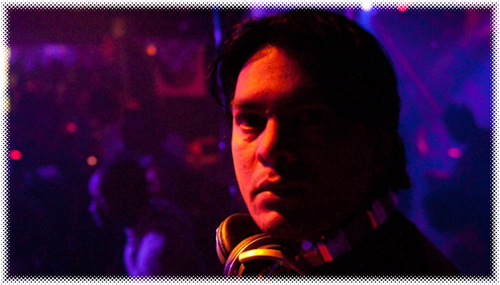 In 2006 he took part in a course to become a movie director at the Suriname Film Academy and has created 1 student film, which was featured in the Backlot Film Festival, and 2 CLIPS/Music videos/Short Movies concerning the 170th anniversary of Thalia.
Furthermore he wants to have a remaining impact on the music industry in Suriname.
"I want to set up a good recording studio where Surinamese artists have the chance to further develop themselves. It happens a lot that artists dive into the studio, but there's a lack of guidance for them. It often seems that the owners of such studios are only in it for the money. Everything is fine as long as the artist pays the prerecording costs. This has to change", the ambitious artist explains.
We need to keep such a dynamic career in mind.
Will be continued in five years...